PTFE Fabrics and Conveyor Belts

Laminated Conveyor Belts Made of PTFE Glass Fabric
We offer PTFE conveyor belts for high temperature applications.
PTFE (polytetrafluoroethylene) is a fluoroplastic with special characteristics. The molecular structure of the polymer, and the high linkage energy between the fluorine and carbon atoms explain the practically universal resistance to chemicals and solvents. In addition, high temperature resistance, excellent non-stick properties, the good sliding behaviour, and the very good electrical values are the reasons for its widespread use. The continuous max. operating temperature of PTFE is approx. 260°C.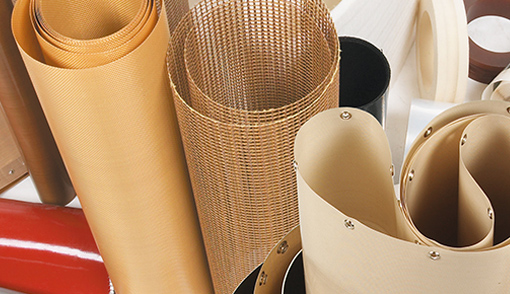 PTFE and Silicone Coated Glass and Aramid Fabric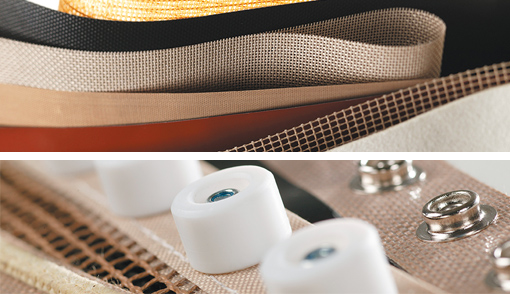 The following products also belong to our product range:
PTFE and silicone coated glass and aramid fabric,
self-adhesive PTFE fabrics and films.