Transparent plastics, e.g. polycarbonate, plexiglass, PET-G
We offer a wide range of polycarbonates and other transparent plastics. UV-resistant and antistatic types are also available.
Custom-manufactured products made of transparent plastics:
We prepare plastic products in accordance with the customers' needs with traditional machines and CNC milling stations. We can machine plastic sheets up to the size of 1500 x 3000 mm with CNC technology.
With our edge bending device we can bend polycarbonate, plexiglass, PET-G sheets up to the thickness of 8 mm. Please contact us if you need covers for machines, separating walls for sanitary purposes (breath protectors), plexiglass walls with transfer windows, etc. We can prepare edge-bent versions, too.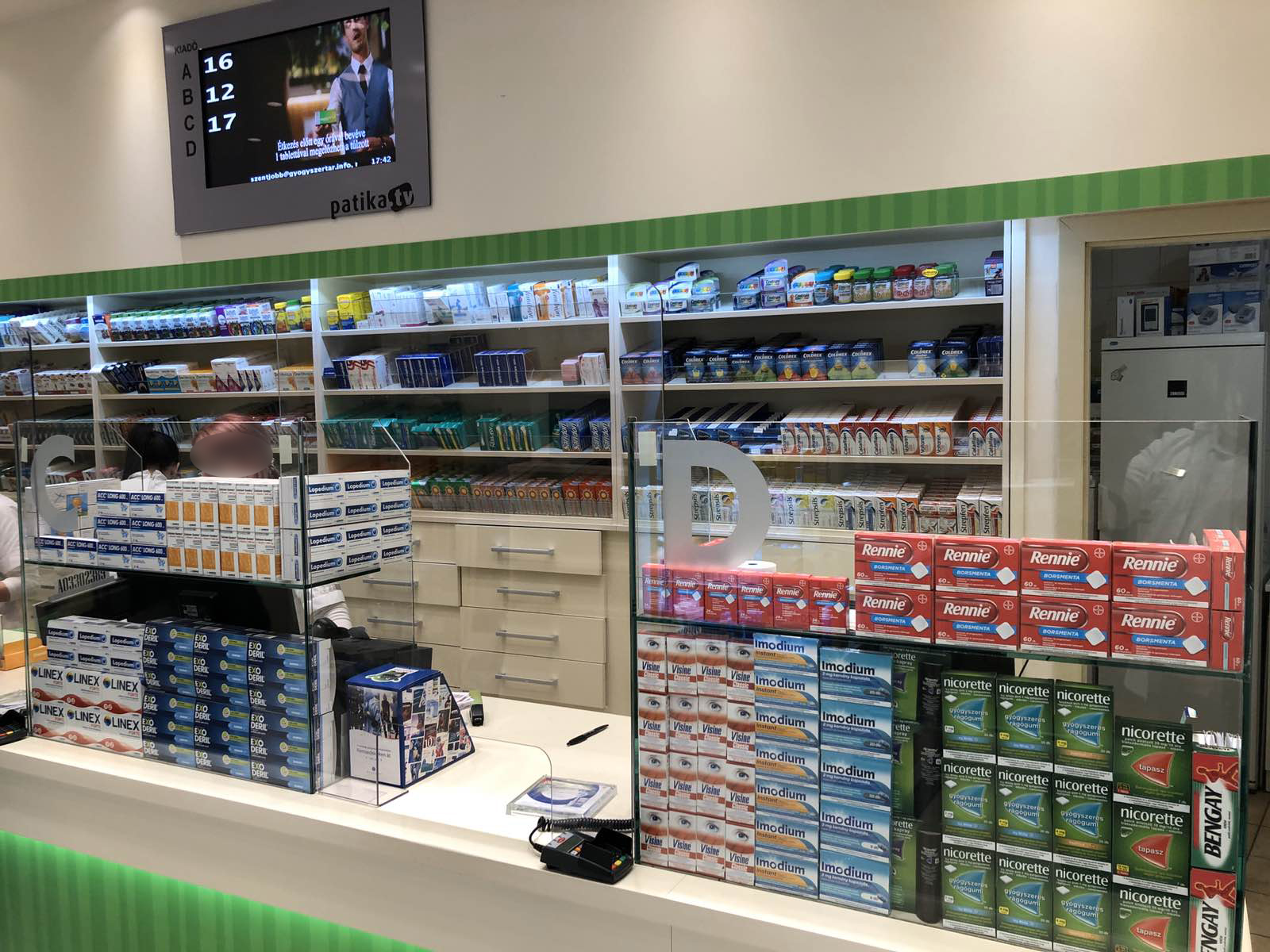 Protection walls made of transparent plastics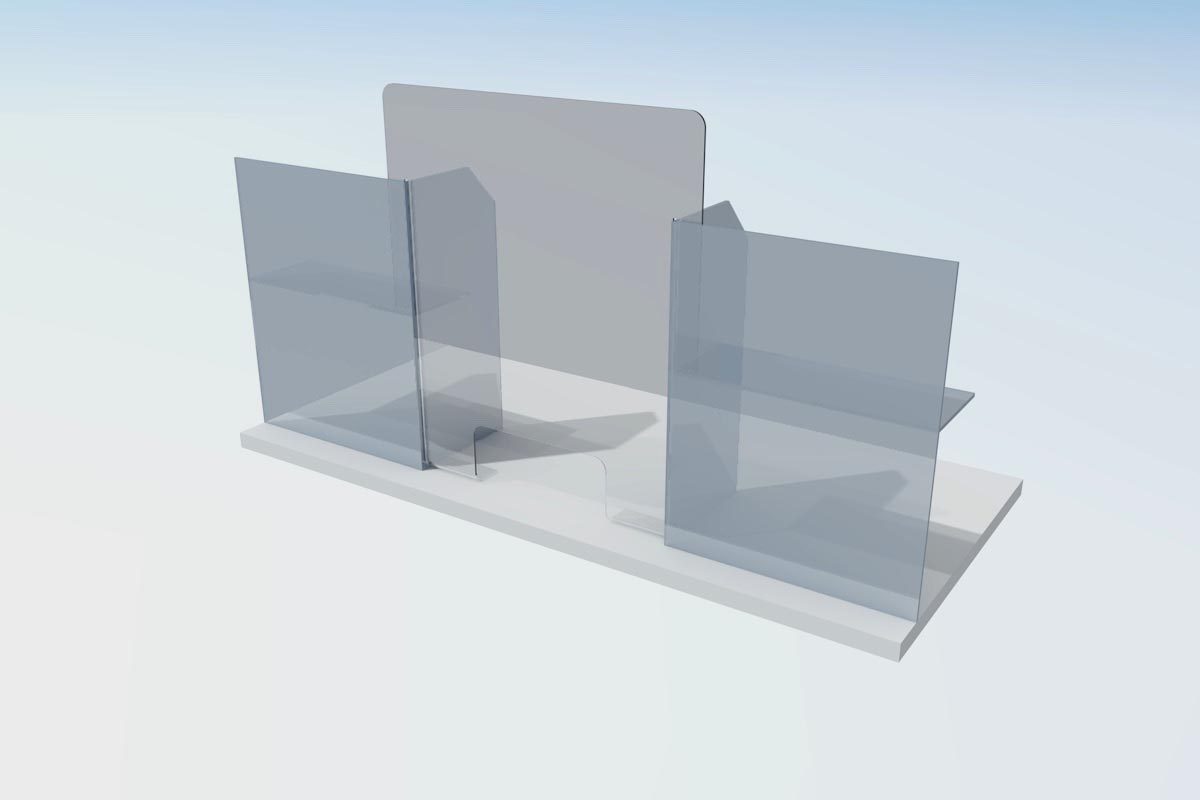 We also prepare protective walls made of transparent plastics. They can be used in pharmacies, post offices, other service stations. They can be applied as transfer windows, separating walls in canteens, etc.
We offer cut-to-size transparent plastic sheets (polycarbonate, PMMA) with openings and perforations. The sheets can also be formed with edge bending. The protection walls can be fixed to the existing furniture for example with double-sided adhesive tapes.